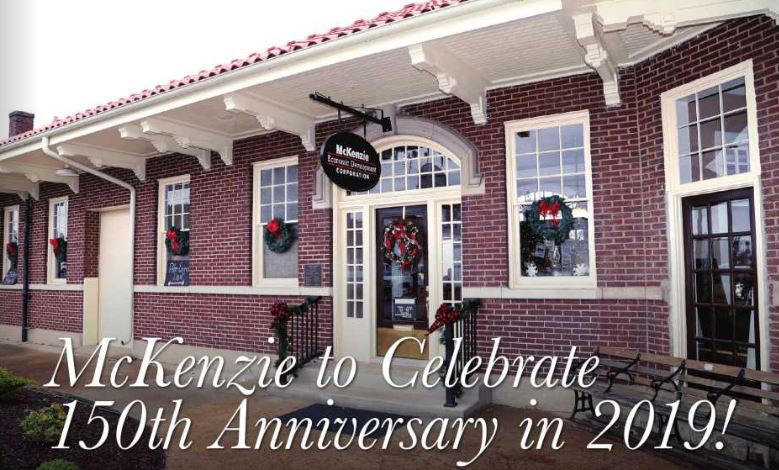 "Happy Birthday, McKenzie! 2019 marks 150 years of growth, revitalization, and preservation of family and small town values. We look forward to an entire year of celebrating our progress and the changes and challenges we have encountered since 1869." - Mayor Jill Holland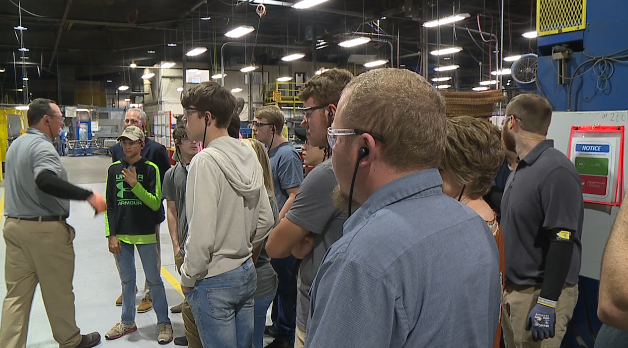 Manufacturing Day gives students close-up look at possible careers
October 3, 2018 by Josh Robinson
McKENZIE, Tenn. — "We're taking an opportunity to tell our community, and particularly our young people, about the vibrant industry of manufacturing," said Monte Bowers, plant manager of Republic Door and Frames.
Wednesday was the first Manufacturing Day for Allegion at Republic Door and Frames in McKenzie. "We brought students out here for them to see what actual manufacturing is about," Carroll County Technical School Principal Dennis Stokes said.
Delta Regional Authority Invests $2.8 Million to Strengthen Tennessee's Economy, Infrastructure
October 17, 2018
NASHVILLE, TN. – The Delta Regional Authority (DRA) today announced that it will invest nearly $2.8 million to make infrastructure improvements that will attract new industry and support expansion of existing businesses, enabling the creation and retention of about 3,400 jobs. DRA's investments, along with other public and private partners, will bring a total of $444.1 million in new investments to Tennessee.
"DRA investments in infrastructure improvements will strengthen economic development by helping attract new businesses and retaining thousands of jobs at existing businesses in rural communities," said DRA Chairman Chris Caldwell. "This demonstrates DRA's commitment to investing in infrastructure that is vital to promoting economic development and adding jobs in Tennessee."
Posted by: Scott Harrison
NASHVILLE – Tennessee Department of Economic and Community Development Commissioner Bob Rolfe and Pottery Direct International, Inc. officials announced today that the ceramic flowerpot manufacturer will invest $8 million to establish production operations in McKenzie.
Pottery Direct plans to create approximately 40 jobs in Carroll County during the next three years.
The City of McKenzie and McKenzie Economic Development received a $71,250 Tourism Enhancement Grant.
The grant is to repurpose the remaining half of the former L&N Railroad Depot the original economic hub of the community with commerce during the 19th century. The Depot is on the National Record of Historic Places. The grant will help the facility maintain its nostalgic allure or the architecturally striking infrastructure into a thriving cultural center, visitor's information center, community center or mixed-use facility. Presenting the check is Commissioner Kevin Triplett of the Tennessee Department of Tourism Development and Commissioner Rolfe of the Tennessee Department of Economic and Community Development. The other half of the depot in used for the City of McKenzie's Industrial/ Economic Development Office.
Block City Pizza, McKenzie Tennessee is Tennessee's Best Slice of Pizza 2018
In March the Tennessee Department of Economic and Community Development asked followers on Facebook who they thought makes the best pizza in Tennessee. Out of nearly 4,000 votes, McKenzie's Block City Pizza came out as the clear winner. TNECD Commissioner Bob Rolfe stopped by Block City Pizza last week to enjoy a slice and present Matt Lane the award for the state's best pizza.