Sweet Tea & Southern Pickin's Festival
Explore, discover and pick your way through vintage treasures, oddities, antiques, and artifacts at over 500 booths throughout the town at Sweet Tea and Southern Pickin's.
Pottery Direct Locates in McKenzie
Courtesy of The McKenzie Banner
McKENZIE (January 2020) — Pottery Direct, a manufacturer of clay flowerpots, will open in mid-2020 in the McKenzie Airport Industrial Park-South. A new 40,000 square-foot building is complete and located west of the Rochelle Road, McKenzie.
Cachengo Opens in McKenzie in 2020
Courtesy of The McKenzie Banner
By Joel Washburn
McKENZIE (January 2020) — Cachengo, a manufacturer of computer components, begins operations later this month in the McKenzie South Industrial Park, where as many as 1,000 local employees in McKenzie and Huntingdon could be working within three years.
McKenzie to Celebrate 150th Anniversary in 2019!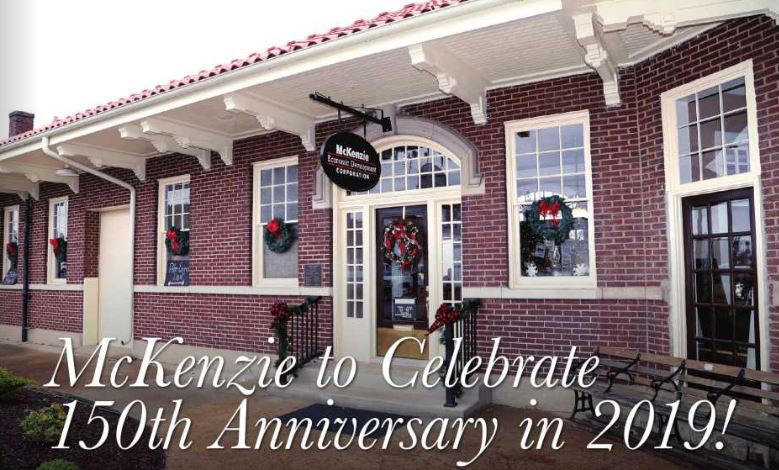 "Happy Birthday, McKenzie! 2019 marks 150 years of growth, revitalization, and preservation of family and small town values. We look forward to an entire year of celebrating our progress and the changes and challenges we have encountered since 1869." - Mayor Jill Holland